What we do: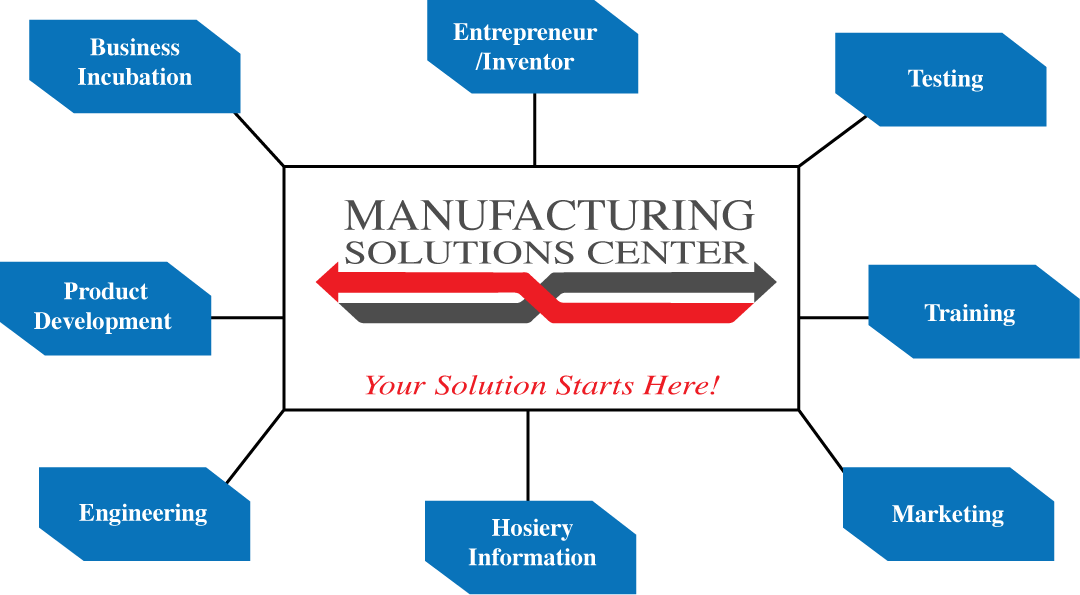 Our SERVICES include: Testing for hosiery, textiles, furniture; Business Incubation Opportunities; assist Entrepreneurs and Inventors; Product Development; Training for hosiery knitting machines, M1 Stoll, AutoCad; 3D printing and Reverse Engineering; Hosiery 101/102; and Marketing.
Manufacturing Solutions Center is the solution to your problem. Read customer reviews or write your review at Manufacturing Solutions Center Facebook
We are finalist for NC Spaces for Innovation Challenges, January, 2015.